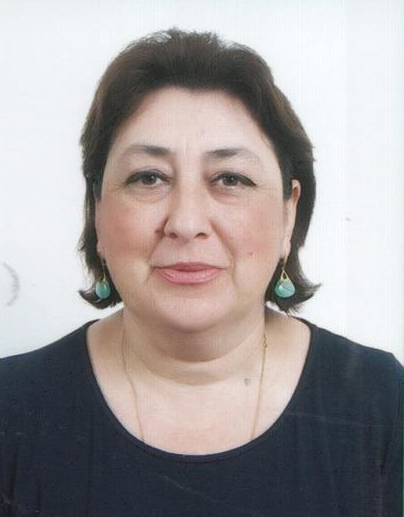 Natalia Zoidze

Deputy Chairman of Batumi Municipality City Council
 
Form of election: Majoritarian Rule, Party-"Georgian Dream-Democratic Georgia"
Date of birth:  03.07.1962
Education:

1980-1985-Batumi Shota Rustaveli Pedagogical Institute-Historical-Philological Faculty, Russian Language and Literature-Master's Degree

1996-1999-Tbilisi Labor and Production Organization State Scientific-Educational Institute-Industrial Law, Lawyer-Economist-Master's Degree

2010-2014-Telavi Iakob Gogebashvili State University-Doctoral Degree, Doctor of Pedagogical Education 
Trainings/Certificates/Courses:

October 2013 - BEN-GURION UNIVERSITY OF THE  NEGEV EILAT CAMPUS Basic Course in Dolphin Biology and Dolphin-Assisted Therapy

July, 2008  - Community Colleges for International Development, Inc.  USA Center of Excellence in Teaching and Learning of GTU Teacher's Training Program in Modern Teaching Methodologies

2006 year – Tbilisi, Educational Institute Fund, Modern technologies of study of foreign languages;

2005 year-Central Institute of training and qualification raising for Georgian teachers-modern approaches in teaching Russian language. 
Work Experience

2014-2017 years. – Member of Batumi Municipality City Council;

From 2009 to nowadays- LTD "Black Sea Flora and Fauna Studying Scientific-Research Center"-Director;

2000-2009-Head of Foreign Languages Academic Department of Batumi Maritime Academy;  

1991-2009-Batumi First Gymnasium-teacher;

1985-1991-N1 Chaqvi Public School-teacher, Deputy Director in Educational field.  
Languages: Russian, English
Tel: 599 71 63 01
E-mail:  n.zoidze@batumicc.ge,  nataliazoidze@gmail.com.